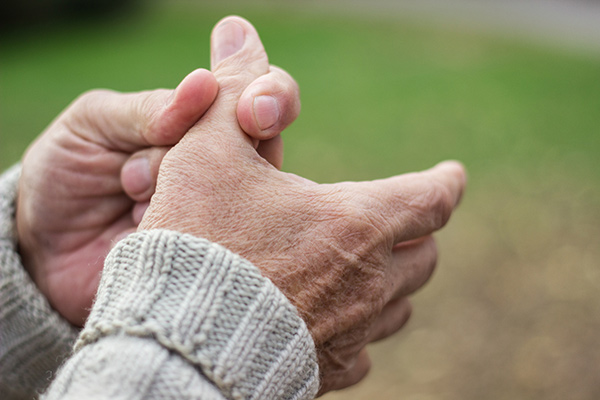 Have you been suffering from chronic pain in your thumb? If you answered yes, it could be arthritis of the thumb. Arthritis is a condition where the cartilage in your joints wears down due to prolonged use, causing inflammation, pain, and limited range of motion in your joints. When thumb arthritis becomes severe, it can impact your ability to do simple activities, such as turning a doorknob, opening a jar, or writing a note. Afterall we depend on our thumbs to firmly grasp objects.
In less severe cases of thumb arthritis, conservative treatments are often recommended. This can include hand or wrist-focused physical therapy, such as squeezing a stress ball or using a hand-grip trainer. Stretching is equally important, as this will help increase your range of motion. Hot and cold therapies are excellent at reducing inflammation in your thumb. Finally, nonsteroidal anti-inflammatory drugs (NSAIDs) or corticosteroid injections can reduce inflammation and pain associated with your thumb arthritis.
In more severe cases, when thumb arthritis doesn't respond to conservative treatments, surgery may be indicated. Thumb arthroplasty is a common surgery for individuals suffering from severe thumb arthritis. It is a surgical procedure involving the removal of arthritic bone in the thumb and stabilization of the thumb. Dr. Shrouder-Henry specializes in this procedure using Arthrex FiberLock Suture Anchors. These suture anchors are made of strong, biocompatible material which helps to secure the joint in place and allow for healing. This procedure is excellent at restoring mobility in and reducing thumb pain and inflammation associated with arthritis.
If you or a loved one are dealing with hand or thumb pain due to arthritis, contact Dr. Shrouder-Henry for his expert opinion on the best treatment option for you!
AUTHOR: Jason Shrouder-Henry MD, MBA is a Board Certified and fellowship-trained orthopedic surgeon specializing in the hand, wrist, elbow and shoulder throughout Chicagoland and NW Indiana