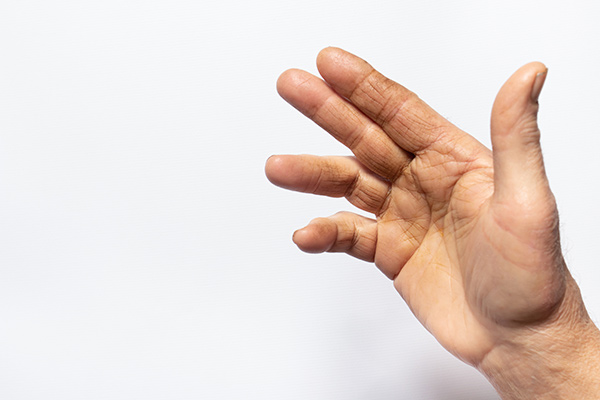 Are you struggling with Dupuytren's contracture, a condition that causes the fingers to bend towards the palm, making everyday tasks seem difficult or impossible? Fortunately, there are treatment options available for this troubling condition.
Dupuytren's Contracture is characterized by the thickening of the connective tissue in the palm of your hand causing involuntary bending of one or more fingers. Surgery may be indicated in more severe cases of Dupuytren's Contracture but most often nonsurgical treatment options are successful at reducing symptoms and restoring hand functioning.
These nonsurgical treatment options can treat Dupuytren's Contracture:
Xiaflex Injections


Xiaflex injections contain enzymes that work to break down the stiff connective tissue in your palm. Breaking down this tissue will help to restore proper functioning in your fingers, allowing them to straighten.

Hand Therapy


Another conservative treatment is hand physical therapy. During therapy, a hand therapist will work to improve strength and flexibility in your hand and fingers. Additionally, heat and finger-splinting may be utilized.
Enzyme injections like Xiaflex show overwhelming promise. These injections are minimally invasive, with a short recovery time and excellent outcomes.
AUTHOR: Jason Shrouder-Henry MD, MBA is a Board Certified and fellowship-trained orthopedic surgeon specializing in the hand, wrist, elbow and shoulder throughout Chicagoland and NW Indiana.